Diabetic Neuropathy Diagnosis & Treatment



We, Diabetik Foot Care India, are an ISO 13485:2003 certified company engaged in manufacturing, supplying..
It is our mission to offer a viable solution to tackle Diabetik problem that is spreading at an alarming speed..
We have invested heavily on an advanced infrastructure that is leveraged on critical designing ..
Diabetik Foot Care India Pvt Ltd
Diabetes is one of the most dangerous diseases prevalent in today's world.
Diabetes is the modern day curse that is afflicting not only older people but young ones too. In fact juvenile diabetes is assuming alarming proportion that is causing sleepless nights to the medical fraternity. International Diabetes Federation (IDF) and World Health Organization (WHO) have projected that worldwide, 438 million people will fall prey to diabetes by the year 2030.
Read More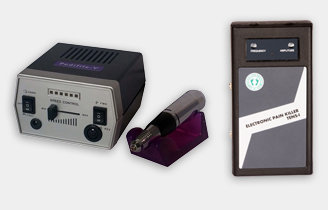 This is to certify that the equipments indicated below are supplied by M/s. Diabetik Foot Care India, Chennai " Dr.Madhuri Balaji
This is to declare that equipments neuropathy analyzer model VIBROTHERM- Dx, Unit SI.No: V21004231 purchase " Dr.P.Gowri
View