Podiatry Kit - Mini

Electric Professional File System – Item Code: PEDIMAX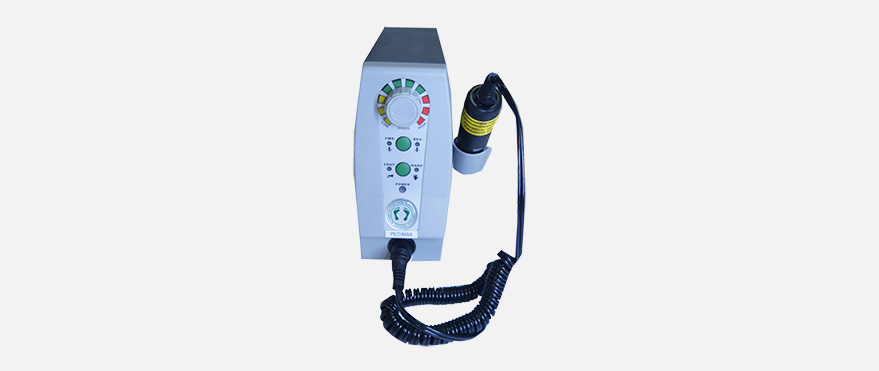 Electric Professional Pedicure Nail File system Pedimax uses diamond burr tools designed specifically to make the task of giving a pedicure easier.
The tools are used by trained technicians. The kit contains an electric pedicure drill and different interchangeable diamond burr tips which perform specific functions in the pedicure process.
The user may use the pedicure for trimming and filing toenails, filing the cracked edges, smoothen the rough skins, trim the corn or calluses using the different attachments.
The Pedimax is a powerful, high performance, professional electric Pedicure file machine. This set includes 8 tools and a travel case.
Features:
Heavy-duty motor to function non-stop
Variable speed setting manually and also through remote
Maximum speed of microdrill is 35000 RPM
Maximum Power - 85 Watts
Forward and Reverse rotation is available
Remote foot switch is provided
Foot switch also controls the speed of the micro drill
Micromotor handle is having a lock and release chuck
Autoclavable diamond burr tools for repairing fissures, corn and callouses
Autoclavable diamond burr tools for trimming nails
Atleast 8 different diamond burr bit tools are provided with the unit
Unit is operational with 230V, AC, 50Hz
Video demo CD is supplied with unit
Product Catalog:
Product Catalog:

Electric Professional File System – Item Code: PEDIMAX