Podiascan - Plantar Pressure System

Simple Plantar Pressure System - Podiascan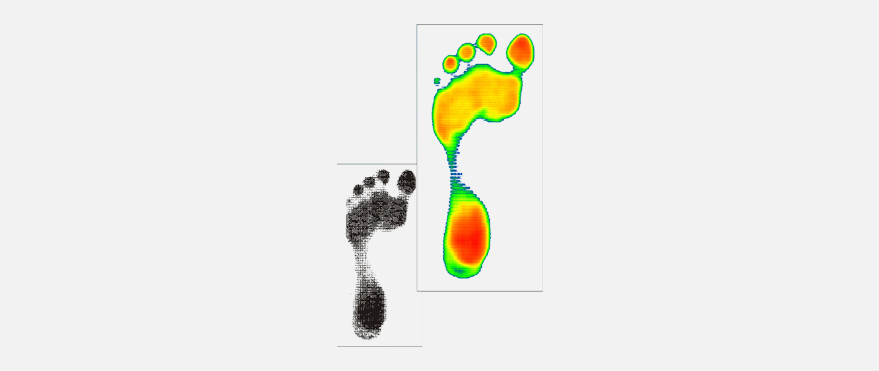 Feet provide the primary surface of interaction with the environment during locomotion. Thus, it is important to diagnose foot problems at an early stage for injury prevention, risk management and general wellbeing.
Although plantar pressure data have been recognized as an important element in the assessment of clients with diabetes and peripheral neuropathy, information derived from plantar pressure data also can assist in determining and managing the impairments associated with various musculoskeletal and neurological disorders. Plantar pressure measurement systems identify and quantify areas of high pressure, helping you diagnose the root cause of lower extremity problems and design more effective offloading devices.
The footscan system Podiascan system provides podiatrist and biomechanists with an economical and efficient method to measure static / dynamic plantar foot pressure distribution. The foot scanner system Podiascan produces instantaneous and permanent high resolution image(foot scan) of the pressure distribution across the plantar surface.
Original design and first to introduce in India as early as 2005.
Features:
Uses Foot Imprinter recording paper
Low cost device
Software supports Windows Xp, 7, 8 and 10 operated computer
Footwear measurement can be entered in the software
ABI, VPT, MF scores and measurements can be added in the report
Software converts even a very light image without dropping the image
Export in pdf option
Patient report can be directly emailed from software to a footwear supplier
Data backup and restoree
Original design
Diagnostic uses include:
Identifying areas of potential ulceration
Pre and Post surgical evaluation
Determining the degree of pronation and supination
Screening diabetics and other neuropathy patients
Monitoring regenerative foot disorders
Determination of orthotic efficacy
PODIASCAN system is supplied with Foot Imprinter Harris Mat(with accessories), An interface box to computer, A hard lock licensed software to capture the gray image, convert the grey scale into a color scale and to generate a patient report. Foot Scanner PODIASCAN require a windows operated computer and an all-in-one scanner copier and printer. We prefer an all-in-one printer system from HP, however the software supports other brand also.
Product Catalog:
Product Catalog:

Simple Plantar Pressure System - Podiascan