Monofilament 10gm

Disposable Vibration Sense Device - Item Code: VIBRATIP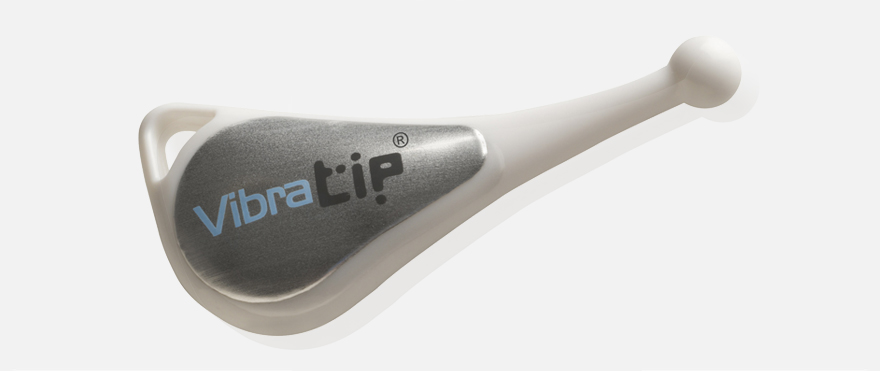 Vibration sense is typically one of the first sensory modalities to be impaired as peripheral neuropathy develops in patients with Diabetes. VibraTip is a device resembling a small key fob that provides a near-silent vibration of consistent amplitude at a frequency similar to that of a calibrated tuning fork. It is intended for use when testing a person's vibration perception during routine checks for diabetic peripheral neuropathy (DPN) in people who have type 1 or type 2 diabetes.
The VibraTip probe is applied to the patient's foot twice: once while non-vibrating and once while vibrating; the patient is asked to indicate when they feel the vibration. If the vibration is not detected this may suggest the development of DPN and further investigation can be initiated. VibraTip has been shown to agree well with vibration perception threshold (≥ 25V) and Neuropathy Disability Score for the identification of the 'at-risk' foot
The benefits are:
Less user variability making the Vibratip test for DPN more consistent compared to a tuning fork test.
The ease and speed of testing means little user training is required.
Smaller size makes it more portable and accessible than comparators.
Easily cleaned and tolerant to regular, routine cleaning facilitating compliance with infection control guidelines.
Product Catalog:
Product Catalog:

Disposable Vibration Sense Device - Item Code: VIBRATIP