Tens Machine - Electronic Pain Killer

Non Contact IR Foot Thermometer - Item Code: FT4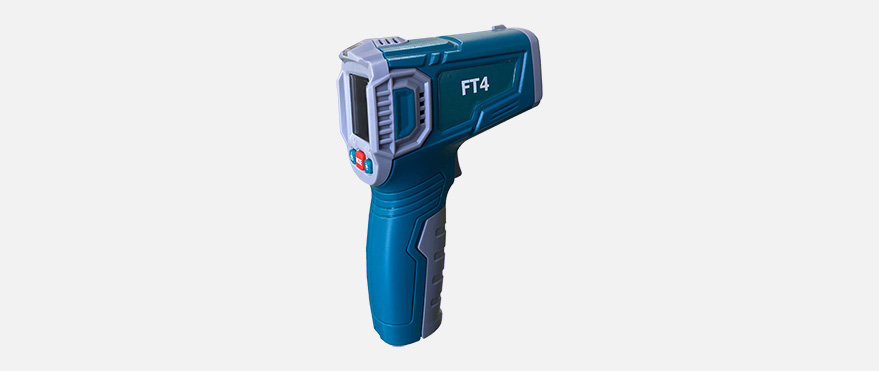 Inflammation is one of the earliest signs of tissue injury and ulceration. However the clinical signs of the inflammation are usually too subtle to be detected by patients or even by the trained health care providers. Skin temperature measurements can be easily performed and assessed by using a IR Thermometer as a diagnostic tool for diabetic foot ulcerations and Charcot arthropathy.
Patients with diabetic neuropathy who monitor foot skin temperature daily can reduce the risk of ulceration more than 4 fold according to Lawrence A, Lavery, D.P.M and colleagues.
Temperature are measured on the sole of the foot (first, third, and fifth metatarsal head; great toe; central mid-foot; and heel) and dorsum. Higher temperatures were considered to indicate ongoing inflammation. If the temperature of corresponding sites on the left and right foot differed by >2.2°C (4°F), patients were advised to contact the doctor and to reduce the number of steps taken in the following days until the temperature difference was <2.2°C. Early diagnosis and early treatment is crucial for the healing of diabetic foot lesions and resources for early interventions must therefore be available to take care of a higher number of suspected foot complications.
Technical Specifications:
Simple, one handed operation
Non contact Infrared method
Laser Targetingn
3 ½ digit LCD display with backlight
Resolution 0.1° C
Accuracy +/- 0.4° C
Response Time < 1 sec
Power – 9V DC dry cell
Measuring distance less than or equal to 200mm
° C /° F display selection
Automatic power off
Weight 200gms
Product Catalog:
Product Catalog:

Non Contact IR Foot Thermometer - Item Code: FT4