Non-Invasive Vascular Screening Devices

Hand Held Vascular Doppler - Item Code: L150R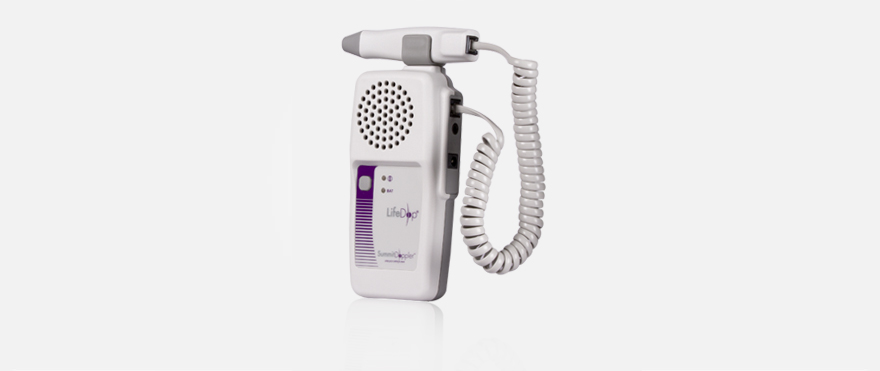 The hand held Vascular Doppler model L150R is an instrument that detects blood flow using the principles of the Doppler effect. ABI Doppler test is a painless test and very similar to taking blood pressure using a stethoscope. It is particularly useful for assessment of arterial disease but can also be used for venous problems.
The LifeDop 150R features a non-display, hand held Doppler with superior sound quality, extended battery life, enhanced probe sensitivity, interchangeable probes and a one year full warranty. It includes a battery recharging system so you don't have to worry about overcharging or draining of the batteries. Imported from Summit Doppler, USA.
Features:
Interchangeable Doppler Probes
Unidirectional Doppler
8MHz Vascular Probe is Standard
Continuous Wave Doppler
4, 5 and 8 MHz Vascular probes
Rechargeable battery operation
Charger supplied free
BP cuff with Manometer for ABI measurement
ABI Software to generate report are supplied free
All arterial and venous examination of extremities
Interchangeable 4 & 5 MHz Doppler transducer option
Rechargeable battery operated
Supplied with gel, soft padded carry pouch, ABI BP cuff with Manometer, software for ABI calculation and manual.
Applications:
Ankle Brachial Index Study
Arterial and Venous blood flow examination
Carotid Bifurcation
Penile artery study
Specifications:
Dimensions (H,W,L) : 140 x 70 x 35mm
Weight : 320 grams
Battery Life : 1000, 1 minute operation
Battery Voltage : 3 Nos. (AA, NMHI, 1.5Volts)
Audio bandwidth : 350Hz ~ 2KHz, 0.5 W
Product Catalog:
Product Catalog:

Hand Held Vascular Doppler - Item Code: L150R