Vascular Doppler Non-Invasive

Single Channel Transcutaneous Oxygen Monitor (tcpO2) - Item Code: Precise-8001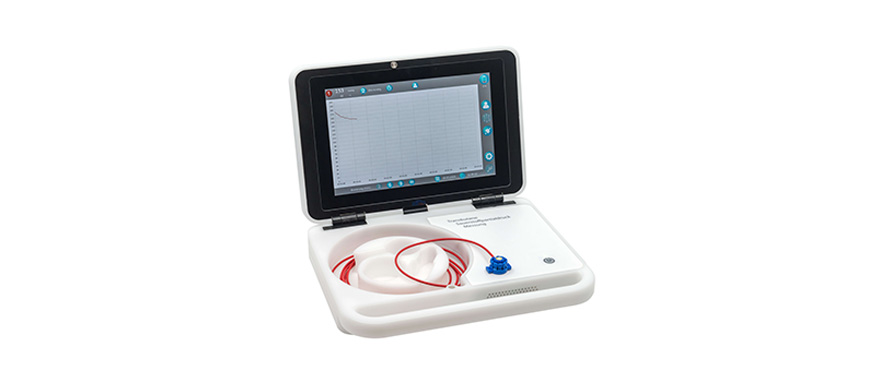 The transcutaneous oxygen measurement unit Précise 8001 is intended for the measurement partial pressure of oxygen, also known as tcpO2, on the surface of the skin. The probe parameters, the measurement process, as well as the tcpO2 measurement results of three measurements can be saved onto the internal memory.
The Precise 8001 TCOM monitor allows for quick and precise measurement of tcpO2. Due to the 2.5 m long sensor cable – equipped with integrated sensor – an enormous working radius is available. The large LCD display ensures all relevant data are easily read. Priced very attractively for the Indian market. Distributed and serviced exclusively in India. Imported from M/s. Medicap Homecare, Germany. This product is not sold outside India by us and if you wish pl do contact our Principal Company at www.medicap.de
Features:
Simple and quick measurement preparation
No covering of the sensor with membrane(Hence no consumables)
No separate calibration of sensor during every use
No fiddly handling of electrolyte fluid
No pre-heating necessary
Measurement independent from pH value and salt content of the skin
Less maintenance required compared with classic sensors
No cleaning of anodes/cathodes necessary
Area of Applications:
wound healing process (diagnosis & prediction)
chronic venous insufficiency and ischemia
confirmation of diagnosis and blood gas monitoring
measurement for individual amputation level
fitting of prostheses
diabetes & peripheral artery disease PAD
diagnostics in vascular ischemia
plastic surgery diagnostics
therapy evaluation
How it is different with the models exist in India?
get your tcpO2 results within 8 minutes at the latest
probe does not have to be re-membraned after use
innovative & unique optical measurement method based on fluorescence
maintenance-free & calibration-free automatic adjustment
economic solution – clear and reduced demand of consumables
lower investment costs in comparison to conventional devices
mobile & flexible and tcpO2 measurements with one probe
Product Catalog:
Product Catalog:

Single Channel Transcutaneous Oxygen Monitor (tcpO2) - Item Code: Precise-8001